Map of the Docklands Light Railway (DLR line)
Updated: May 2023
Welcome to the Docklands Light Railway (DLR) line map website.

DLR Line maps
In the map below are the stations (May 2023).
----> Click next map for zoom <----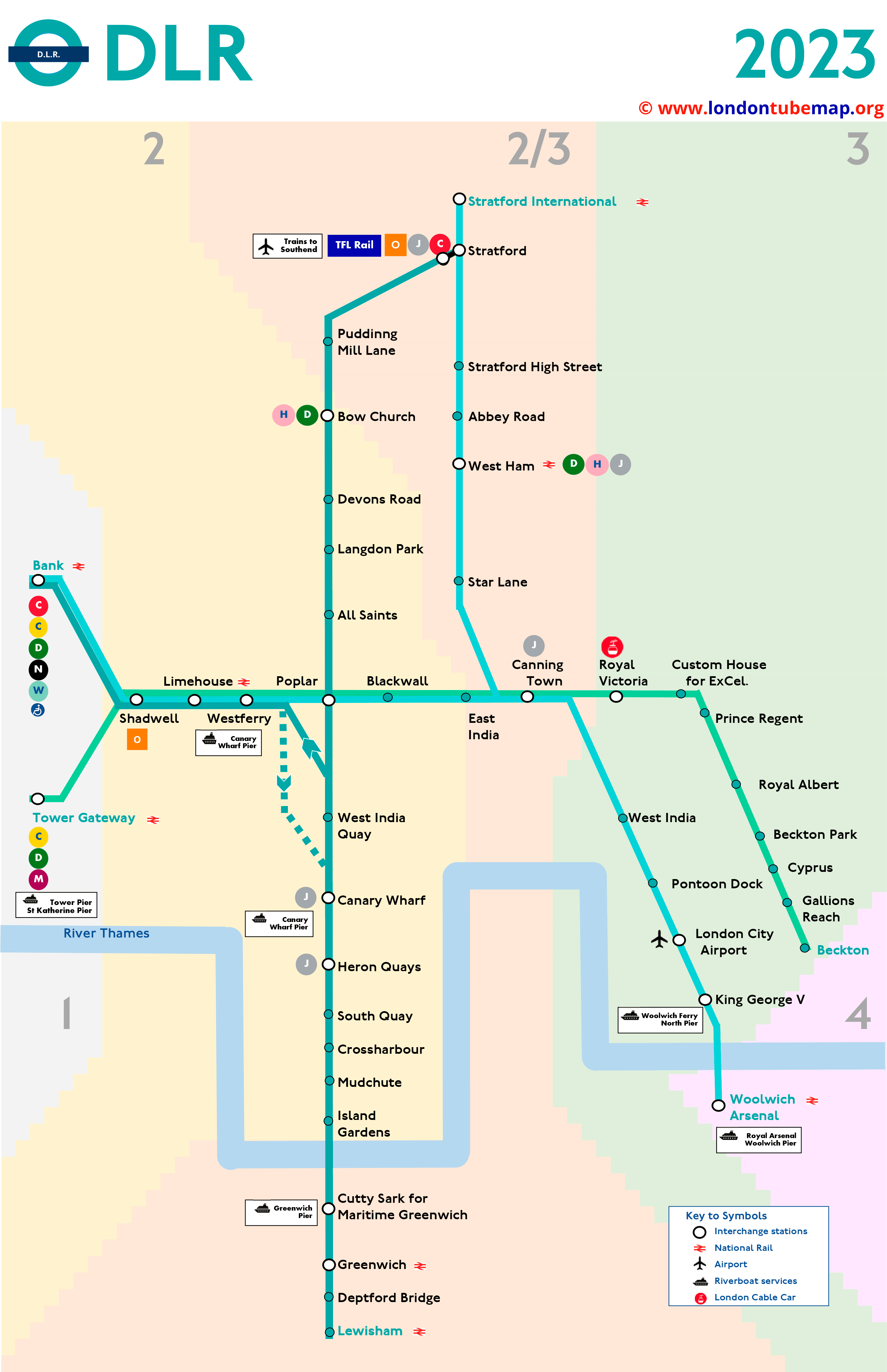 Printer-friendly version:
----> Click next map for zoom <----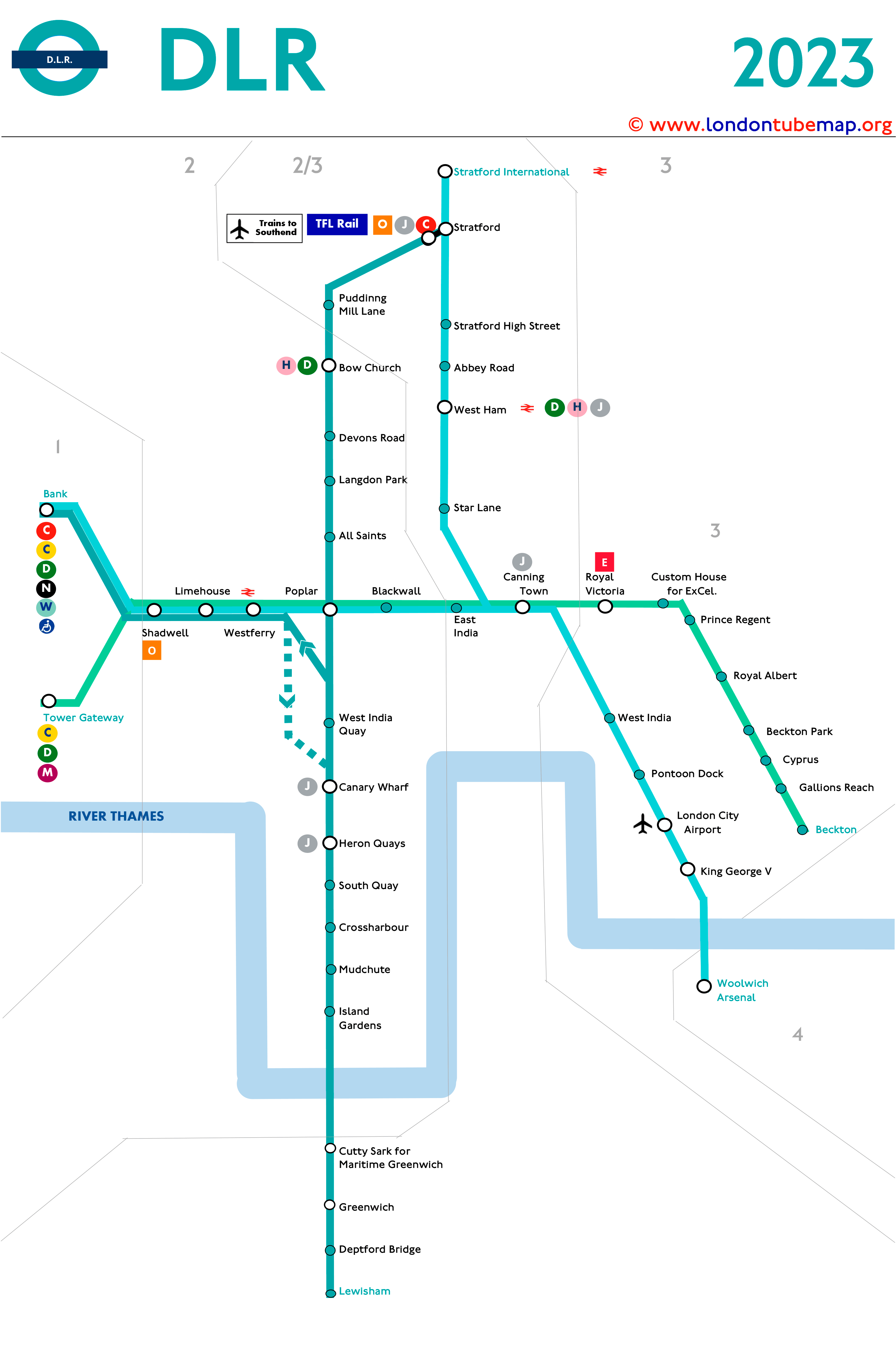 The Docklands Light Railway (DLR) is used in the east of the city of London, and although it's a "light rail" and not a tube, as it's not underground and its tracks have no direct connection with other tube lines, they use the same tickets and appear on tube maps anyway.
A curiosity about this line is that the trains are driverless, they do not have a driver; however, there is always a person called a "passenger service agent" (PSA) who is watching that everything is going well, and who can even take control of the train in case of an emergency.
This line began to be built in 1980 as a way of regenerating the East London docks, which had been almost cut off since 1960. Initially it was meant to be a tramway, but plans were changed due to the exponential increase in passengers, and little by little new stations and new sub-lines were created, which have led to the line map becoming "a bit" more complicated.
Although it looks like a spider web of routes on the map, it actually covers these four routes:
Bank to Lewisham.
Tower Gateway to Beckton.
Stratford to Lewisham.
Bank to King George V.
It's one of the most heavily used tube lines in London, averaging 101 million passengers a year in 2013, and even though there is no more recent data, in all likelihood the current number must be much higher.
List of DLR line stations and routes
The DLR line currently has 5 different routes, so before boarding, it is important to look carefully at the front of the train and check the sign with the name of the destination to avoid getting onto the wrong Tube train.
If you click on the name of the station, you can see real-time timetable information and more detailed info. If you click on the line icons, you will see information about that line and its transfers.
Route 1: Bank - Lewisham
Route 2: Bank - Woolwich Arsenal
Route 3: Stratford - Canary Wharf
Route 4: Statford International  - Wool
Route 5: Tower Gateway - Beckton
---
If you want, you can view the entire London Tube map, one page with all the lines grouped together, or you can view each line separately.