Map of the Bakerloo line
Updated: August 2022
The brown line was originally called the "Baker Street & Waterloo Railway" because of its route. Later the press and passengers began to call it Waterloo, from the combination of "Baker" and "Waterloo", and this name has survived to the present day.
Bakerloo Line
On the map below are all stations of Bakerloo Line, updated in August 2022.
----> Click next map for zoom <----

----> Click next map for zoom <----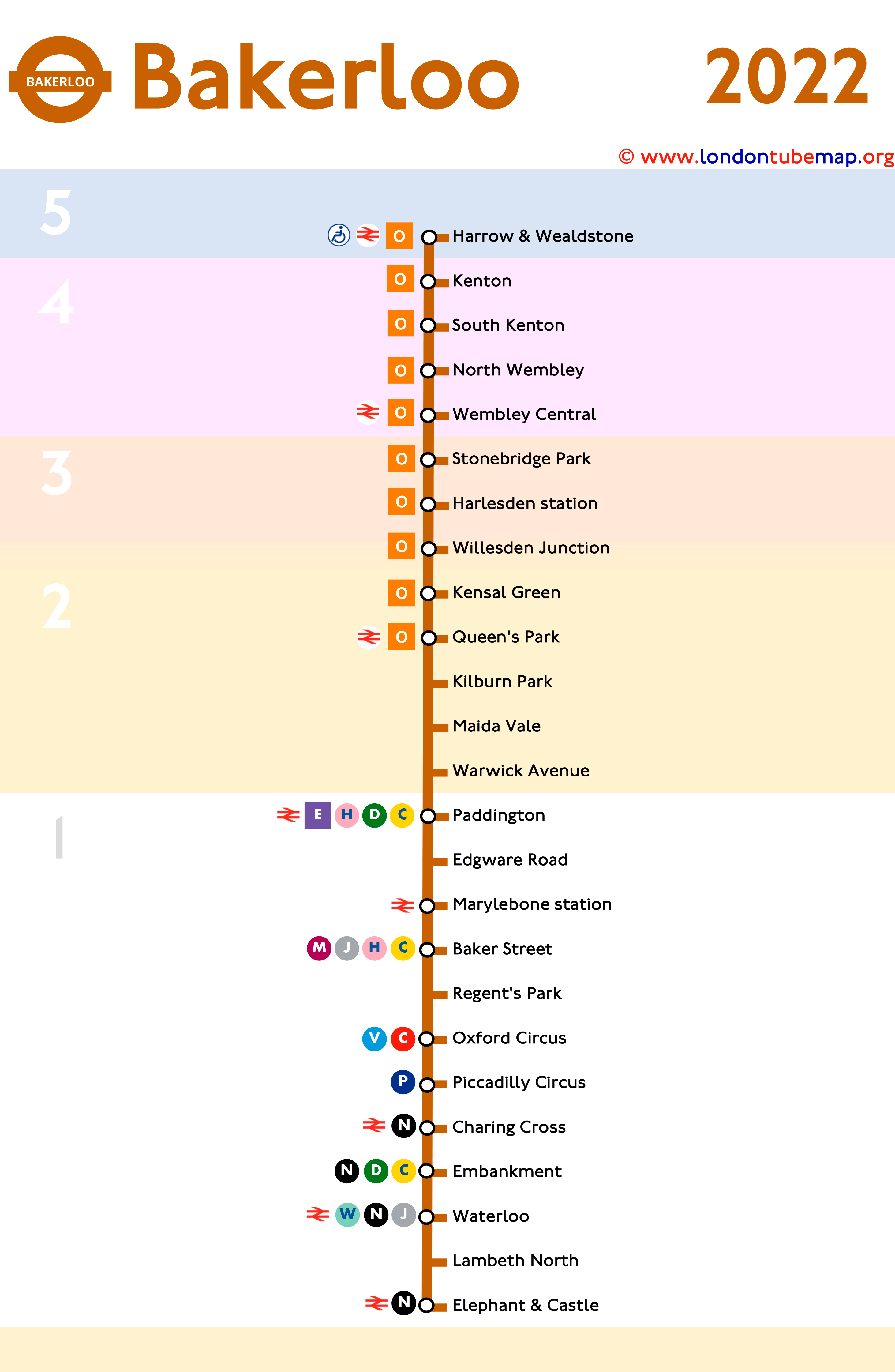 Overview of this tube line:
Opened in 1906.
Colour Brown.
Underground.
25 stations (15 underground).
7.5miles (23 km) length of track.
If you wish, you can also see a page of the complete metro map of London, showing all the metro lines together or you can see other lines one by one.
List of Bakerloo line stations
Harrow & Wealdstone - Elephant & Castle
Here is the list of all Bakerloo line stations, which in total has 25 stops.
If you click on the name of the station, you can see real-time timetable information and more detailed info. If you click on the line icons, you will see information about that line and its transfers.
---
If you wish to contact us about an error on the website, or to suggest an improvement, please contact us.