District line map
Updated: August 2022
Welcome to our web of the map of the London District Line.

The District line or Green line was built by the Metropolitan District Railway in 1868, as the Metropolitan Line already existed, passengers began to call it the District Line to differentiate it. It runs from the east to the southwest of London..
District Line
In the map below are the stations (July 2022):
----> Click next map for zoom <----

----> Click next map for zoom <----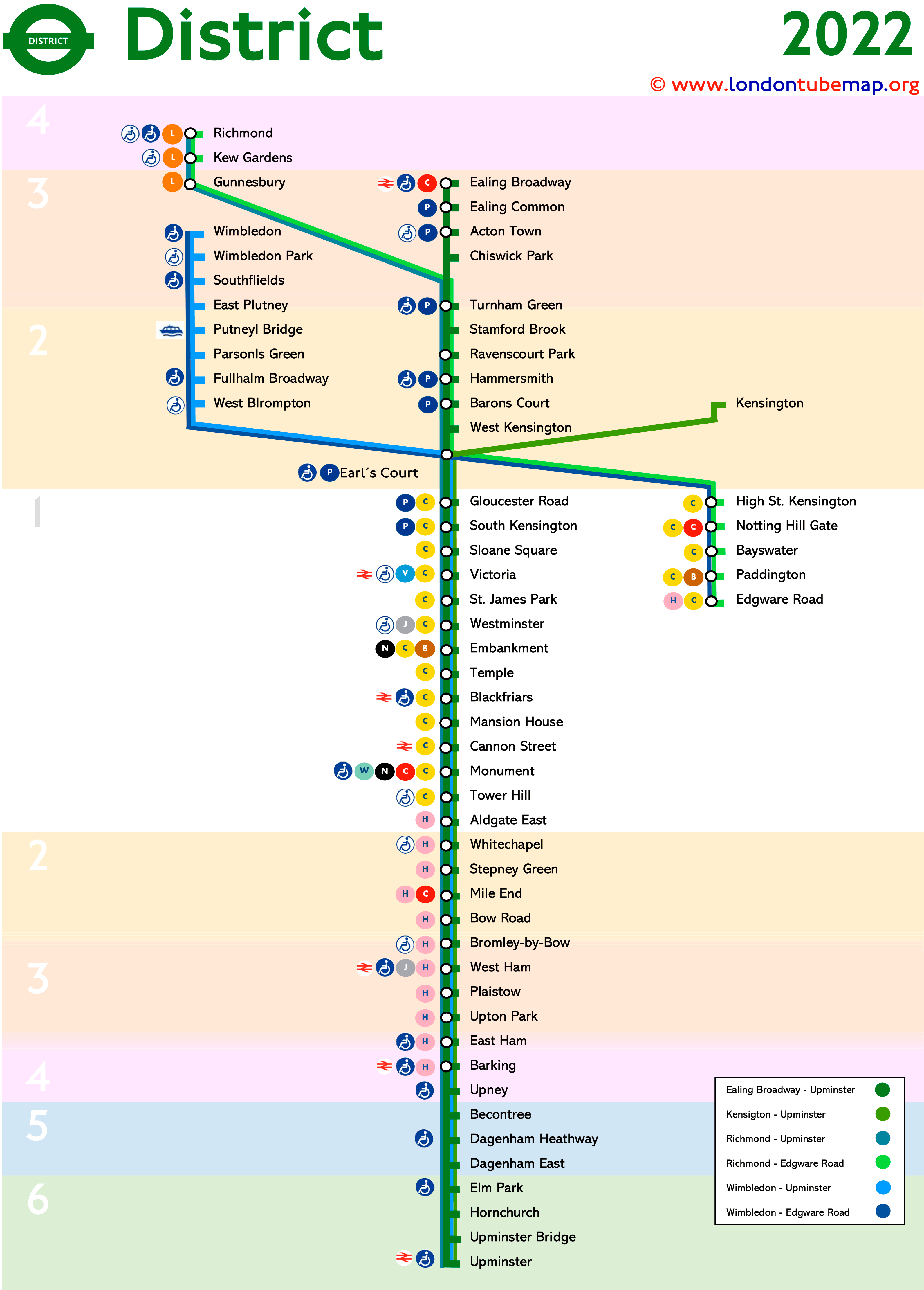 Overview of this tube line:
Inaugurated in1868.
Colour green.
Underground
60 stations.
40miles (64 km) of track.
If you want, you can view the entire London tube map, one page with all the lines grouped together (but separate, one by one), or you can view other lines at the same time.
List of routes and Disctrict tube line stations
The District line has several branches, so there are 6 different routes running through its 60 tube stations. Check the timetables and routes before you board your train.
Route 1: Ealing Broadway - Upminster
Route 2: Kensington (Olympia) - Upminster
Route 3: Richmond - Upminster
Route 4: Richmond - Edgware Road (Circle Line)
Route 5: Wimbledon - Upminster
Route 6: Wimbledon - Edgware Road (Circle Line)
---
If you wish to contact us about an error on the website, or to suggest an improvement, please contact us.