Map of the Circle Line
Updated: August 2022

The yellow line shown on the tube map is called the Circle Line. Its circular design is what gave it its name, but over time stations have been added and today it's not so round. It shares many stations with the Green, Pink and Metropolitan lines.
If you are a visitor to London and you want to quickly locate on a map where the most important tourist attractions are, look for the yellow line and the area that is limited inside the circle is where you should go.
Circle Line.
In the map below are the stations (July 2022).
----> Click next map for zoom <----

----> Click next map for zoom <----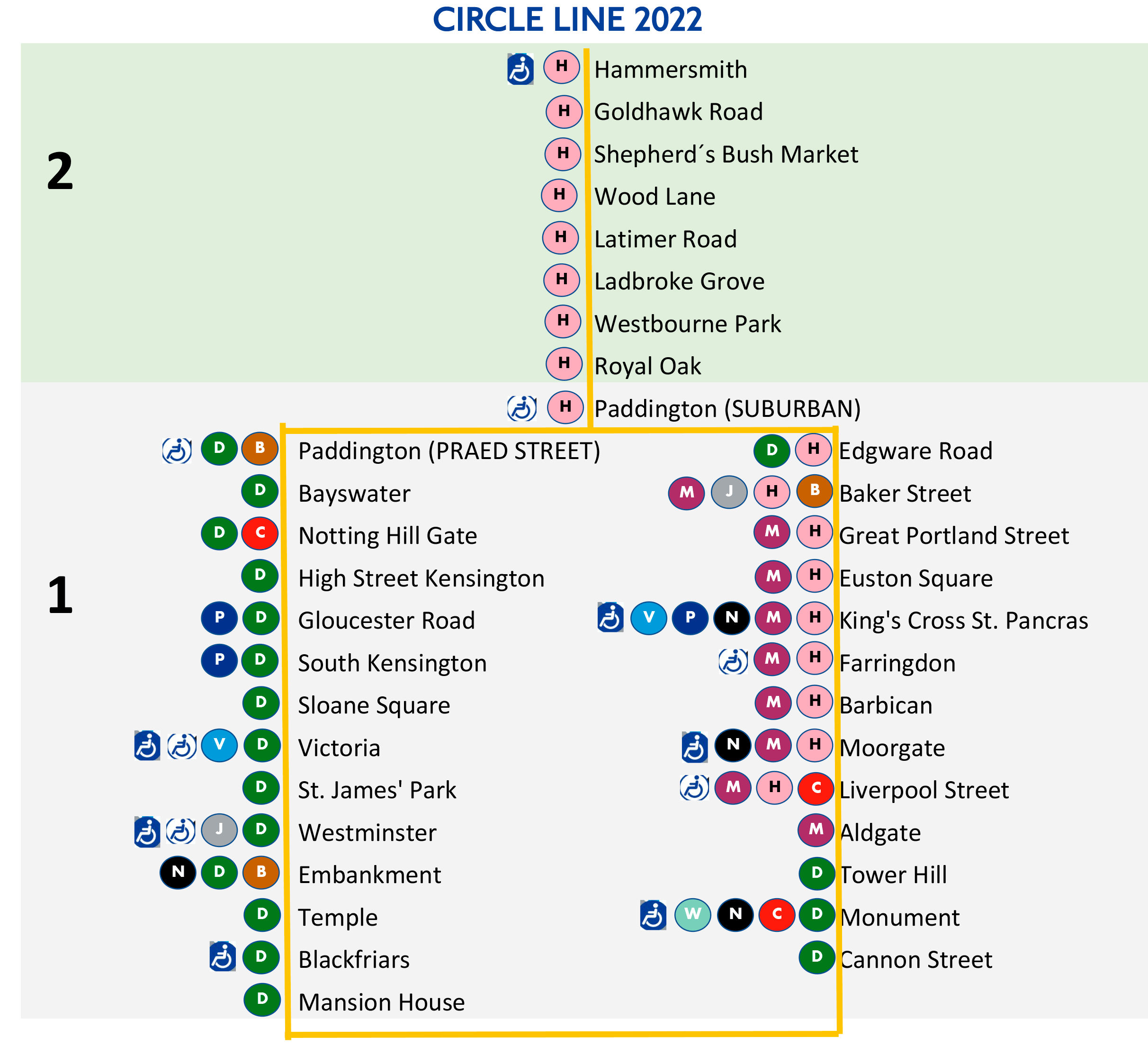 Overview of this tube line:
Opened in 1884.
Yellow colour.
Underground.
36 stations.
17miles (27 kms) of track.
If you want, you can view the entire London tube map, one page with all the lines grouped together (but separate, one by one), or you can view other lines at the same time.
List of Circle line stations
Here is the list of all Circle line stations, which in total has 36 stops.
If you click on the name of the station, you can see real-time timetable information and more detailed info. If you click on the line icons, you will see information about that line and its transfers.



---
If you wish to contact us about an error on the website, or to suggest an improvement, please contact us.
And that's all, we thank you for your visit and your trust in us and we hope you found the London Tube Circle Line map useful.